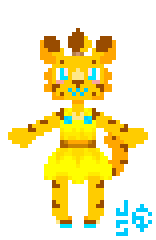 ✧Sumatsuki/Sumat/Suma

✧?? years old

✧Portugal

✧⚧♂

✧Digital/Traditional Artist, Knitter, Crocheter

✧Disease Enthusiast

✧Pumpkin Obsessed

✧Radioactive Rabies
TERMS OF SERVICE


I. GENERAL TERMS

1. Please write in a clear manner, be precise on what you'd like. If you're not sure, I'm happy to brain storm with you.

2. I won't tolerate any sort of rude behavior or anything that crosses a line where i'm put into a uncomfortable situation, refusal to behave in an apropriate manner might end in cancellation of the commission (without refund).

3. No minors, antis, blank accounts(1), accounts with a majority of anti followers (2).

(1) - unless there is proof of artwork commissioned from other artists
(2) - unless you're willing to deal with any trouble they might throw at me.

II. PROCESS

1. Be ready to trade discord/telegram, as I like keeping my clients informed as I work.

2. I'll send several wips of the piece and won't proceed to the next stage until I have your full approval.

3. Your commission might take from a few hours to several months. All depends on complexity, waitlist, and personal life matters.

III. PAYMENTS

1. Only paypal is accepted (I will make an exception for MBWay for people I'm already familiar with)

2. Payment is done half upfront at the start of the sketch, and the rest upon completion.

3. Only in Euro (€) currency unless stated otherwise

IV. COPYRIGHT

1. As the artist, I hold every right to the work produced.
I am allowed to use it to:
1.1. Promote myself.
1.2. Display anywhere and anytime I choose.
1.3. However, the commissioner will still be linked unless they wish to stay anonymous.

2. The commissioner is allowed to:
2.1. Use the copyrighted artwork for personal use only.
2.2. Print it
2.3. Use it to promote themselves (as long as proper credit is given)
2.4. Post it anywhere (that doesn't include sites where I have a DNP)

3. Copyright infrigment:
3.1. Changes to my work that aren't done by me
3.2. Removal of the watermark
3.3. Commercialization of the copyrighted artwork.

V. REFUNDS AND CANCELLATION

1. If you decide to cancel in the middle of the creation process. You are not entitled to a refund.
2. However a cancellation before starting your piece will be accepted and you will be refunded.
3. I will also not refund after completion of the piece.
4. If you do decide to chargeback against me, I will be sure to file a complaint since I have all the right to the money you've given me.
5. I will blacklist you permanently too and warn others of you.

So please be respectful and professional.
You're about to access a page which contains nudity and sexual acts.

Are you sure you want to proceed?
COMMISSIONS OPEN

✧I do both SFW and NSFW

✧I draw mostly loli/shota/cub, but I'm very versatile and open to almost anything.

✧Please head to #contacts so you can pick the best way to contact me.
---
♡YES:♡
Loli/shota/Cub
Cboys/Dgirls
Age difference
Size difference
Guns
Beast
Vaping
Sexualizing deadly diseases
Vomit

✗NO:✗
Vore
Mecha
Raunch/Scat/Piss
Dirty Diapers
Inflation
Excessive Gore
Political art
Hyper
---
SKETCHES
Simple: 5€ - 10€
Shade:10€ - 15€
Colour: 10€ - 15 €
Trad: 10€ - 30€

*per character
COLOUR
Flat: 20€ - 25€
Simple: 25€ - 30€
Shade: 30€ - 40€
Full Colour: 40€ - 50€

*per character
+ Background
Quick: +10€
Simple: +25€
Full: 40€
Ref Sheets
Simple: 45€ - 60€
Full: 80€ - 100€
Hamham: 40€ - 50€
EXTRAS
Icons: 10€ - 20 €
Disease Adopts: PWYW
(min 10€)
Telegram Stickers:
5€ - 1 sticker
15 € - 4 stickers
✧GALLERY✧
Adoptables
You're about to access a gallery which contains nudity.

Are you sure you want to proceed?
You're about to access a gallery which contains nudity and sexual acts.

Are you sure you want to proceed?
✧NSFW GALLERY✧
(click to enlarge)
---
Refs
✧SFW GALLERY✧
(click to enlarge)
---
Refs
✧SWEET BUT DEADLY✧
(click to enlarge)
Sweet But Deadly is a line of adopts based on deadly sickness, viruses, bacteria, parasites, etc.

check baraag/inkbunny/twitter to check for available adopts
✧SICKLY SWEET✧
(click to enlarge)
This line, which I named Sickly Sweet, will be based on the concept of life and cure, to contrast my other adoptables line Sweet but Deadly which is based on death and disease.

Sickly Sweet is a very special line of adoptables because all profits will go to help a cancer patient, TonyIsaza's mother.

So please do not hesitate in getting one as they come out. Also do feel free to share, donate, or just send a kind message. All the help and kindness is welcome, and I thank you from the bottom of my heart for everything.
THE
"I really want a switch"
SALE
Okay. It's consuming me. I want it so bad but it's almost 400 euros
But I can still try right?
15% off sale
You're about to access a gallery which contains nudity and sexual acts.

Are you sure you want to proceed?